Get A Gate Opener Installed Today!
Star Gate And Fence is proud to present gate opener services for the residents of Dallas, TX. We're happy to say that you can now benefit from our opener services. It doesn't matter if your gate opener is broken, needs a replacement or something else altogether, and we'll be sure to solve your problem.
Your gates will be as good as new. Simply dial our customer service number, and you're set. Our team will do our best to accommodate you! We believe in providing our customers with only the best services available in town.
Gate Opener Service - What Kind Of Services Do We Offer?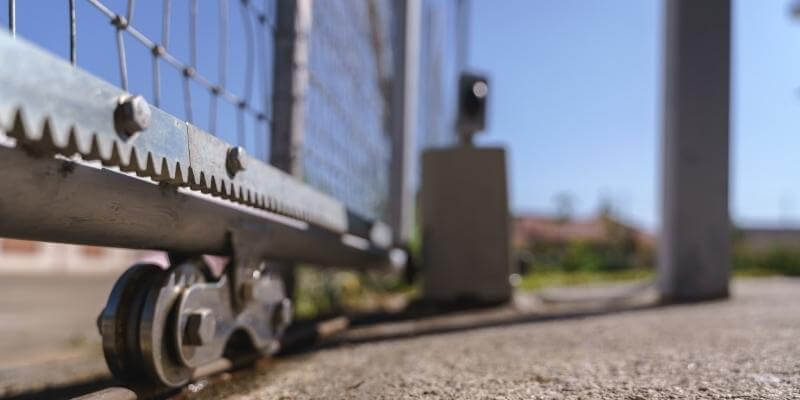 Imagine waking up one morning to a broken opener. What will you do? Well, instinctively, most people will go on their phones or computers immediately and search "gate opener near me" with the intention of replacing it altogether. Don't fall for this trap!
Instead of getting a new opener, simply give Star Gate And Fence, and we'll show up to your house and have a look at your opener. Additionally, we also have automatic openers, electric gate openers and a driveway gate repair service as well.
What Kind Of Automatic Gate Openers Do We Have?
Anyone searching for a gate opener service knows that various companies offer various services that might not necessarily have the service for the gate openers you need.
Luckily, we offer automatic gate openers and related services, so if you need those, you can simply give us a call. We have all kinds of automatic gate openers for you. From specific companies to models, we keep a large catalogue of these for all customers. If you have a specific brand name in mind, we're confident that we'll have it!
Electric Gate Openers For The Modern Client
Electric openers are in fashion these days, with most people considering them to be the epitome of the modern and smart house. After all, they're easy to use, quick and efficient. Some companies have even started to produce energy-efficient ones as well.
As someone looking for an opener, electric gate openers are actually quite a good option to consider. There are many types of these in the market, from semi-electric to full-on automatic ones. We've got every type of openers you could possibly need. So, why not call us today?
Looking For A Gate Opener Remote? Get In Touch Now!
A major issue for house and business owners is when their opener remote breaks and needs replacement. Every opener has its own remote, so you can't just replace the gate opener remote with any other kind.
It needs to be a specific brand, and these can be hard to come by. It can be difficult to track these down, and that's where we come in. We have the largest collection of gate remote parts in Dallas, TX, so we're sure that we can find the remote you'll need.

Geri W.
Eli has consistently provided outstanding service. They are easy to get a hold of, responsive and courteous.

Chanel O.
I recently moved to Dallas and purchased a home in north Dallas. The gate needed to be repaired. I read very many reviews for so many companies and had 3 companies come give me an estimate which all were very over priced. I found this company and decided to have them come out for an estimate. I was sold right away. They were great. Knew what the issue was and weren't over priced which seemed to be the case with all the other companies I had called. The job was done within 2 hrs and I will use them again if ever needed.

Ben A.
This company is great. Very responsive and punctual. The gears for our electric gate were terribly jammed with a towel that was left on the chain. Ben did a great job explaining the work that would be necessary to resolve the situation at hand, and even performed additional maintenance on the entire system. I'll be using them for annual preventative maintenance moving forward and would recommend the same to anyone with their own residential electric gate.

Sylvia A.
After a horrible encounter with a previous gate company, we called Star Gate & Fence to come out and look at the crap job the previous company did. Our gate was considered kaput and we thought we were going to have to spend thousands from what the previous company had said, but it turns out it wasn't the circuit board at all. The battery needed to be replaced! Elijah was very thorough and straightforward at the same time and we really appreciated it. We might have to replace the gate arm in the future, which will be a pretty hefty expense, but it will be worth it knowing that Elijah's team would be taking care of it. Thank goodness we found them.

Rebecca O.
Star Gate & Fence was able to set a timely appointment and I didn't have to wait 3-4 days like the other 2 companies I called. Eli was very nice on the phone and in person. The gate started working as soon as Eli arrived and he said he was happy for me that it started working and didn't charge a trip fee for coming out. They are now the only gate company in my contacts for the next time the gate acts up. As they always do! 🙂

Stephen D.
Eli is outstanding. When our gate broke for the umpteen time, I finally broke down and had to call a professional. Naturally, I went to Yelp. His tech was out there the following day and replaced a broken board for the gate. A month later, I noticed that the gate didn't work again and was concerned. It had rained really hard the previous two days and I called Eli. He quickly responded and came out as soon as he could to check it himself. They warranty all their work. After checking the gate and a hard reset of the system (disconnecting batteries from terminals) the gate worked again. I was impressed with his demeanor and his professionalism. Definitely have my gate guy for life!
Gate Opener Near Me - We've Got The Solutions For You!
Lastly, even after all of this, if you're still typing "gate opener near me" on your phone or computer, then we would urge you to get in touch with us. Even if you're sceptical about our service, just talk to our customer service respresentives.
We're confident that they'll be able to convince you to hire us for your opener issue. So, whenever you need help with openers, simply give us a call. We've got the most reliable opener near me service in town! We'll be waiting for you!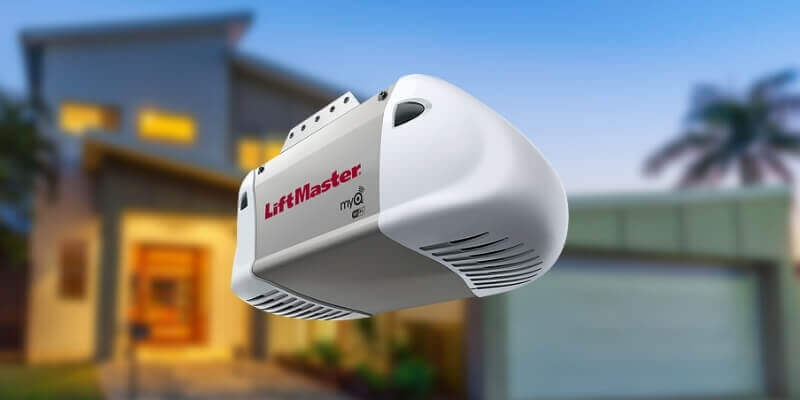 If you are looking for durable and trustworthy openers in Dallas, TX, then Liftmaster gate opener is the right choice for you. Born in 1993, this company is one of the oldest companies across the whole of Texas which manufactures openers. There are many models, each suited for different locations and for serving different purposes. They are ideal for high traffic applications such as:
Residential areas
Distribution centers
Gated communities
 Each Liftmaster gate operator has a lot going on in their machinery. There are several settings, and it can be customized as per the will of the user. For example, if you want the Liftmaster electric gate to open slowly, you can adjust the settings accordingly.
 Liftmaster gate door openers are also a really popular choice among property owners. They are strong, cost-efficient, and are easy to install.
For installation, you can call Star Gate & Fence- and we will be there to help you. Star Gate & Fence is well known for having dependable technicians and diligent customer service, and we won't disappoint you.
Are swing gates better than slide gates?
There are many reasons why swinging gates are deemed better than sliding gates. Swinging gates are low-maintenance and do not require costly repairs. They are typically cheaper than sliding gates. If the swinging gates are not automated, they can be automated as well.
Should I buy a Liftmaster gate opener?
The Liftmaster opener is a very trustworthy option for maintaining security and convenience. You can open a gate via a Liftmaster gate operator remote. If you want a durable opener, we suggest you choose Liftmaster automatic gate opener.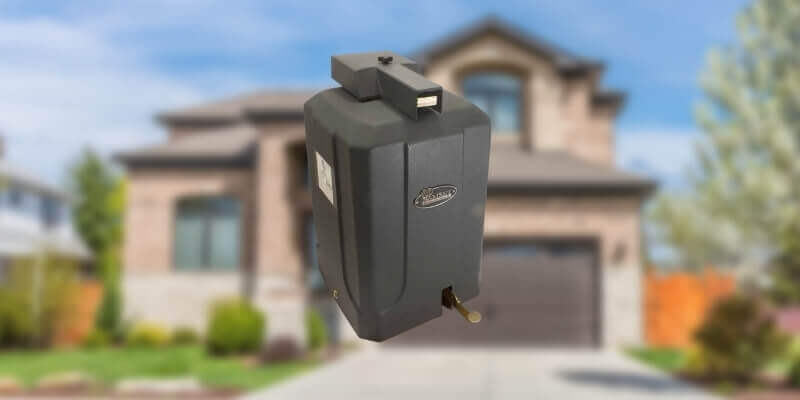 Ramset is also a very prominent name in the openers industry. They manufacture high quality swing, slide, and overhead automatic gates, which are carefully designed to provide efficient, secure, and long-lasting operation for years to come. All products of Ramset come with the industry's best warranty. Ramset's good reputation in the whole South-West is due to their unwavering commitment to supplying dependable services and products.
Ramset automatic opener is a flagship product of this company. These automatic gate openers come at a reasonable price and can last for 15-20 years depending upon the usage.
Ramset provides a fully assembled opener along with master links and a chain. The control board is labelled well and has all the customization options. All the ON/OFF/STOP buttons are on the front, and the adjustment is easy.
All in all, this proves to be a solid and well-designed opener, which has a user-intuitive installation process and is sure to last a decent amount of time before finally giving in. The Ramset gate opener repair is also easy since all you have to do is ask the company to repair it for you, considering the warranty is intact.
Which gate opener is the easiest to install?
Ramset gate opener is generally considered the easiest to install. Although it is relatively easier to install, we advise you to consult a professional while doing so. Star Gate & Fence is one of the most trusted companies in the automatic gate installation industry. Our technicians and workers ensure top-quality work in minimum duration. If you face any difficulty, you can contact us!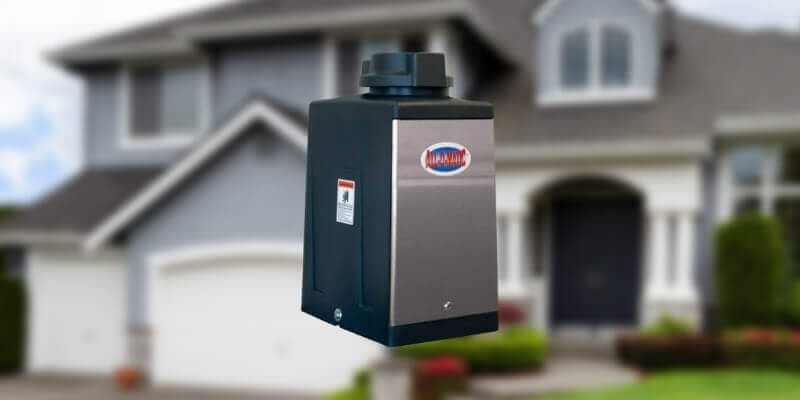 A gate operator comprises all the machinery and tools which move the gate in and out of the gate opening. All-O-Matic gate openers is one of the leading gate operator manufacturing companies across the country. The variety of models manufactured by All-O-Matic gate operators makes sure that there is one to your liking as well. You can choose from a wide range of models; whether it be a residential property or a commercial factory, All-O-Matic gate operators will have the right model for you. They have been in this industry for decades and have devoted their expertise to ensure that the public gets the best gate operators. Their claims about their company being the best in business are backed by rave reviews of their customers. If you are planning on installing an All-O-Matic gate operator, you will get all these benefits, at a relatively affordable price.
1 complete opener (chassis, motor, gears, circuit board, cover)
2 Chain brackets
2 chain bolts
20 feet of chain
Which model of All-O-Matic gate operators should I buy?
Depending upon the type and weight of the gate, you can use different models. The most popular All-O-Matic gate operator is the model SL-100. They can be used on gates weighing 1000 pounds at most. This model is slim, affordable, and is a popular choice among home owners.
What is the warranty for All-O-Matic gate operators?
All-O-Matic gate operators typically come with either a 5-year warranty or a 10-year warranty.
US Automatic Gate Openers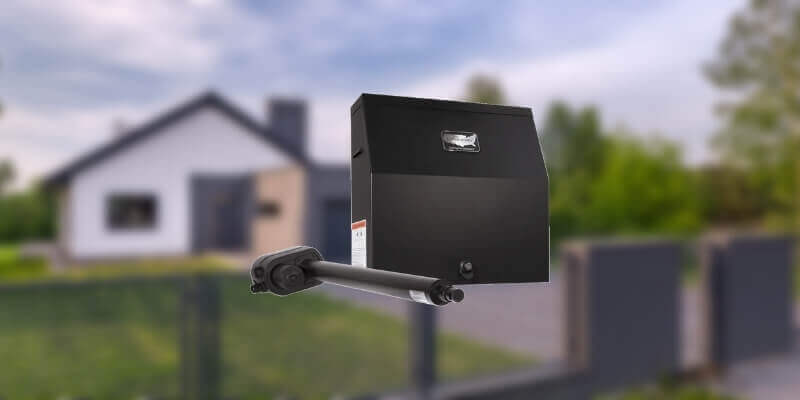 Recently, US automatic Gate Openers has taken the openers market by storm. On account of their reliable openers, state-of-the-art customer service, and the longevity of their machinery, they are a popular choice for customers nowadays. Across the whole of Dallas, TX, they provide various openers with modern accessories such as wireless remote, transmitter, and exit sensor. This made in USA Company ensures that you get high quality, locally made products at an adequate price. All of their products are thoroughly tested before introduction in the market, and follow the standard rules and regulations put forward by the government.
Whether you are looking for a slide gate, swing gate or any type of automatic opener, you can count on US Automatic Gate Openers to provide you with the right type of automatic openers.
How do you reset your US Automatic Opener?
 If you press the reset button located above the start/stop button, you will be able to reset the operator. However if the problem is still not resolved, you can contact US Automatic Gate operators' customer support, and they will talk you through it.
How can I get a replacement part for my US Automatic opener?
If you are looking for a replacement part, you should visit US Automatic Gate Opener's website. They have all the replacement parts listed there. If the warranty is intact, you can simply choose the defective part, and give them a formal request for a replacement.
If you are looking for a highly trusted and efficient automatic electric gate installer, then you have come to the right place. Star Gate & Fence provides one of the best services in this regard- and you can contact us anytime!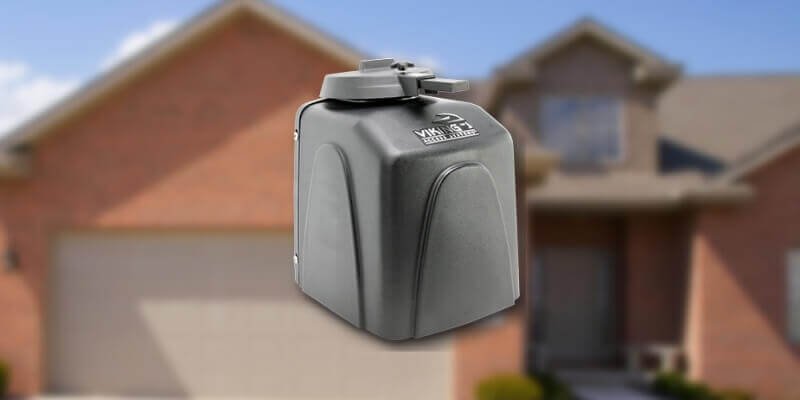 One of the most modern gate operators in the market, the Viking gate operator is known for its sleek design and up-to-date technology. It is used by many customers and has earned a decent reputation in this industry. Their flagship models are built in accordance with UL325 and UL991 (which are basically laws devised by the government to ensure protection), boast continuous operation (which means they are not turned off during inactivity), and possess an authentic factory warranty.
The Viking gate openers are also equipped with adaptive and continuously learning algorithms that record the pattern of traffic influx and adjust themselves accordingly (this feature is exclusive to limited features only).
There are many models of Viking gate operators you can choose from such as:
Viking X390 Dual Swing Gate Openers
Viking H10 Slide Gate Opener
Viking F1 Swing Gate Opener
Does a Viking gate operator work without a photocell?
Unfortunately, no. Viking Gate Operators require a photocell for their working. The safety photocell, transmitter, and receiver are necessary to make sure that the Viking gate operator does not malfunction in case of any power outage.
Which company should I choose for installing a Viking Gate Operator?
If you want to ensure a safe and prompt installation of your gate operator, you should opt for Star Gate & Fence. The technicians at Star Gate & Fence know how to install a Viking Gate Operator efficiently, and we will surely not let you down!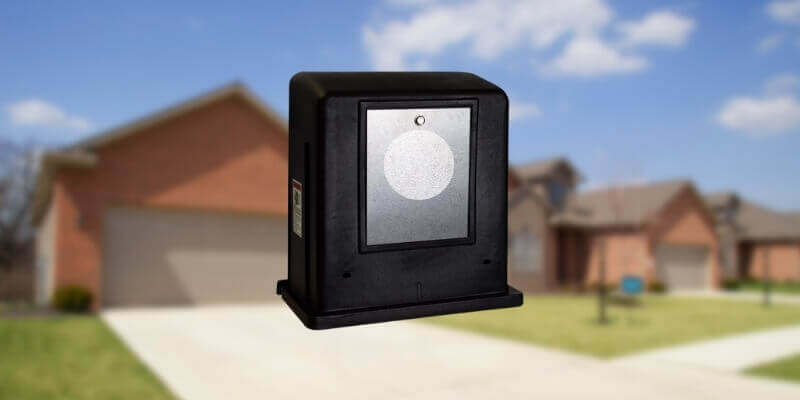 Max gate operators is another good option you can explore if you are looking for gate operators. Max gate operators manufactures brushless DC-operated gates and wireless long-range intercoms. This company provides efficient gate operators at a reasonable price. The control board comes with a variety of customization options and can be used by the customer for a variety of changes.
One of the main features of maximum gate operators is that they are extremely quiet. To a great extent, the manufacturers have succeeded in diminishing the loud buzzing sound of a typical gate operator. They are extremely durable and sturdy gate operators, which can withstand large forces. Another innovative feature introduced by this company is the max cloud app. The max cloud app allows the gate owner to control the opening and closing of the gate remotely. For example, if you are not at your house and do not want anyone to enter your property premises, you can change the settings to not allow anyone to enter. The app allows a single mobile device to be linked to several gate sites. So if you are a property tycoon with multiple houses, you should give this company a go.
The different models of Max gate operators have different capacities. From 1000 lbs. to 2500 lbs., they can bear different loads. Before choosing the model, we suggest you determine the weight of your door and choose accordingly.
Do max gate operators have any warranty?
Nearly all of the maximum gate operators have a five-year warranty. If the warranty is expired, you can buy a new part from the website.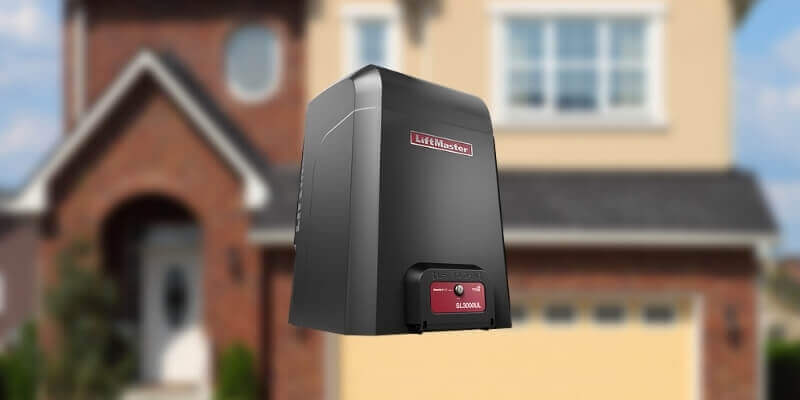 Elite gate operators is one of the leading companies that design electric gate operators. Elite gate operators provide a variety of commercial and residential gate operators, that too at a market-competitive price. The various models of elite openers showcase different features. Like the majority of opener companies mentioned before, this company also has both swing openers and slide openers.
If we talk about their flagship model, the Liftmaster Elite SL3000-101UL 1HP, it has a variety of features. It is one of the most advanced and high-quality gate operator you will find in the market. With a tough polythene covering on the outside, and smooth rust-resistant iron core on the inside, it has all the features of a modern classic. It is also waterproof and has a power surge stabilizer, which is useful during voltage fluctuations. The control panel on this model is user-friendly and allows a wide range of customization options such as light warning, power surge warning, etc. It can withstand a load of about 2000lbs and is a good option for both residential and commercial gates.
Elite gate operators provide the following types of gate operators:
Swing gate operators
Slide gate operators
Barrier arms
Solar gate operators
Gate accessories
How can I get the faulty parts of my elite electric gate opener replaced?
If you are looking for elite gate operators' parts replacement, then you should visit their website. Their website has several parts listed, and you can decide which one you want to replace.
If you are looking for elite gate operators installers then we would be more than happy to help. Star Gate & Fence is a family owned company that provides all types of electric gate installation and electric gate repairs- at a moderate price!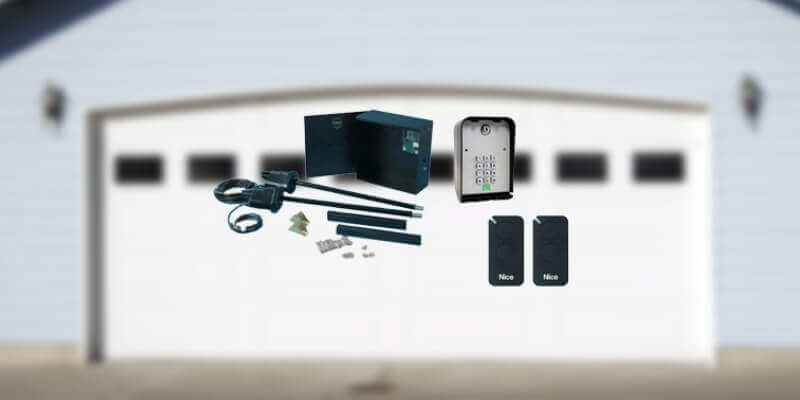 Nice Apollo Gate Penners is another company that offers electric openers. This company has decades of experience in electric gate operators manufacturing and has a good reputation in the market. These models are engineered to fit in various locations. Whether it be a commercial location or a residential one, nice Apollo openers can be employed, and they serve their purpose dutifully. Their diverse collection of models will fulfill your requirements, and you can count on them to provide the best service!
Having proper knowledge about the product you are buying is important. Apollo openers provide many resources such as manuals, installation videos, and extremely helpful customer service to cater to these needs.
 The Nice Apollo openers are available in many different types such as
Slide gate operators
Barrier arms
Solar gate operators
Swing gate operators
Which company can install a nice Apollo gate opener at my house?
If you are looking for companies to install electric openers, then look no further. Star Gate & Fence is one of the most trusted companies across the whole of Dallas, TX, which has become a household name in the electric gate installation industry. We provide top-notch service at a suitable price. Our technicians possess the technical acumen and expertise to fulfill your requirements and install any gate for you.