Star Gate And Fence is a reputable company in Dallas, TX. Star Gate And Fence specializes in providing you with outdoor decks and construction services.
We are a company which makes sure to deliver the best services in town. We produce gates, fences, and other outdoor decks needed for your home. We provide decks for both private or commercial use.
Our office is located all over Dallas, TX. It means that you can visit us whenever you want for better consultation. Our offices are everywhere so you can reach us from all corners of the city.
Decks Services - Get Yours Today!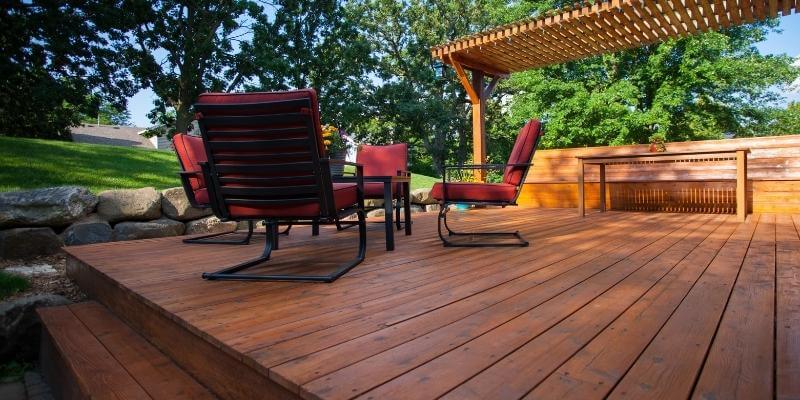 Our offices are located in some of the most prime locations in the city. Our representatives are present in the office 24/7 to give you consultation. So, do visit us whenever you can.
Are you in search of a company that sells and installs decks? With Star Gate And Fence, you should not worry about the quality of these decks. We offer all kinds of decks in the city, such as aluminum decks as well services associated with them like deck railing and deck tiles. We've got emergency decks near me services for you to call.
Get A Deck Railing From Us Now!
Our decks are known to be the best in the city. Whether you want to purchase a deck railing, install one or require some levels of maintenance, then you should call us immediately. We offer all kinds of services related to deck railings. From repair to installation, you can depend on us for anything!
Our services are unique because of the ease they provide our customers. Join our team at the best possible service in town, and you'll see what makes Texans love our services. So, get in touch with our team today!
Deck Tiles For Those Interested In A Renovation
We have the best team in town, who are well equipped and well skilled. They can provide you with the services you need for your deck. You do not have to worry about spending a large amount of money purchasing and installing it, as our services are affordable.
Our deck tiles are not as expensive as one can imagine. In fact, we charge according to the market price. Our deck tiles service all depends on the market price, so you do not have to worry about it being expensive.
Aluminum Decks For Added Sturdiness
Our team also delivers the fastest aluminum decks services in town. We provide same-day services in order to make sure that there are no delays in providing you the decks you want.
Our workers are punctual. They will be present in your vicinity at the given time. Our website consists of customer reviews that show how our services are of top-notch quality.
If that's not convincing for you, then try out our services all by yourself. Our phone number is easily available on the website. Pick up the phone to learn more about our aluminum decks.

Geri W.
Eli has consistently provided outstanding service. They are easy to get a hold of, responsive and courteous.

Chanel O.
I recently moved to Dallas and purchased a home in north Dallas. The gate needed to be repaired. I read very many reviews for so many companies and had 3 companies come give me an estimate which all were very over priced. I found this company and decided to have them come out for an estimate. I was sold right away. They were great. Knew what the issue was and weren't over priced which seemed to be the case with all the other companies I had called. The job was done within 2 hrs and I will use them again if ever needed.

Ben A.
This company is great. Very responsive and punctual. The gears for our electric gate were terribly jammed with a towel that was left on the chain. Ben did a great job explaining the work that would be necessary to resolve the situation at hand, and even performed additional maintenance on the entire system. I'll be using them for annual preventative maintenance moving forward and would recommend the same to anyone with their own residential electric gate.

Sylvia A.
After a horrible encounter with a previous gate company, we called Star Gate & Fence to come out and look at the crap job the previous company did. Our gate was considered kaput and we thought we were going to have to spend thousands from what the previous company had said, but it turns out it wasn't the circuit board at all. The battery needed to be replaced! Elijah was very thorough and straightforward at the same time and we really appreciated it. We might have to replace the gate arm in the future, which will be a pretty hefty expense, but it will be worth it knowing that Elijah's team would be taking care of it. Thank goodness we found them.

Rebecca O.
Star Gate & Fence was able to set a timely appointment and I didn't have to wait 3-4 days like the other 2 companies I called. Eli was very nice on the phone and in person. The gate started working as soon as Eli arrived and he said he was happy for me that it started working and didn't charge a trip fee for coming out. They are now the only gate company in my contacts for the next time the gate acts up. As they always do! 🙂

Stephen D.
Eli is outstanding. When our gate broke for the umpteen time, I finally broke down and had to call a professional. Naturally, I went to Yelp. His tech was out there the following day and replaced a broken board for the gate. A month later, I noticed that the gate didn't work again and was concerned. It had rained really hard the previous two days and I called Eli. He quickly responded and came out as soon as he could to check it himself. They warranty all their work. After checking the gate and a hard reset of the system (disconnecting batteries from terminals) the gate worked again. I was impressed with his demeanor and his professionalism. Definitely have my gate guy for life!
Decks Near Me Service - Call Us In An Emergency!
We are a customer-oriented business, so we prioritize our customers' needs over anything else. Our email address is available on our website. You can even email us your queries.
Throughout the entire process, our team remains in touch with you. The mode of communication is always present so that we install your decks based on your needs. We are the most popular decks near me company in town.
We are only a phone call away. Our number is available on our website. You can access our decks near me service.
Related Searches: Repairs & maintenance, patio, driveway gate, automatic gates. commercial gates, outdoor kitchens and more…