Driveway Gate Repair: Reliable and Cost Effective Solutions!
Star Gate & Fence company provides exceptional Driveway Gate Repair services. Our professional team is experienced in repairing and maintaining all types of gates, from sliding gates to swing gates.
We understand the importance of having a secure gate to protect your property, and we make sure that your gate is in working order. Our team of expert technicians can diagnose any problems with your gate and provide you with a reliable and cost-effective solution.
Expert Driveway Gate Repair Services!
We specialize in Driveway Gate Repair, and can provide you with a timely and efficient service. Our team is equipped with the latest technology and tools, so you can rest assured that your gate will be repaired quickly and effectively.
We use only the highest quality materials to ensure that your gate looks great and remains functional for years to come. We also provide maintenance services to ensure that your gate is always working properly.
Get Qualified & Experienced Gate Repair Services!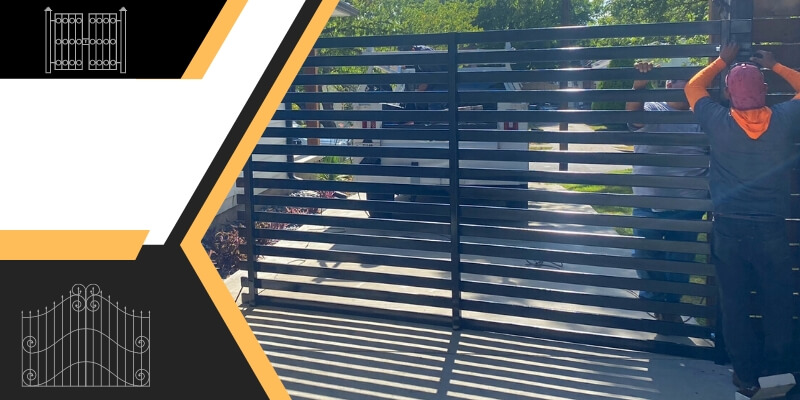 Our team is available to assist, you can rest assured that your Driveway Gate Repair needs will be taken care of quickly and professionally. We offer free estimates, so you can get an accurate assessment of the repair costs. Our experienced technicians will work with you to find the best solution for your gate, and will provide you with a comprehensive report detailing the repair costs and any other necessary information.
At Star Gate & Fence company, we provide our clients with the best Driveway Gate Repair services available. We understand that your gate is an important part of your home or business, and we make sure that it is always in working order. Our gate repair near me team of experts will provide you with a reliable and cost-effective solution to make sure that your gate is secure and functioning properly. Contact us today to schedule your Driveway Gate Repair service.
Have Highly Professional, Knowledgeable Technicians Fix the Gate!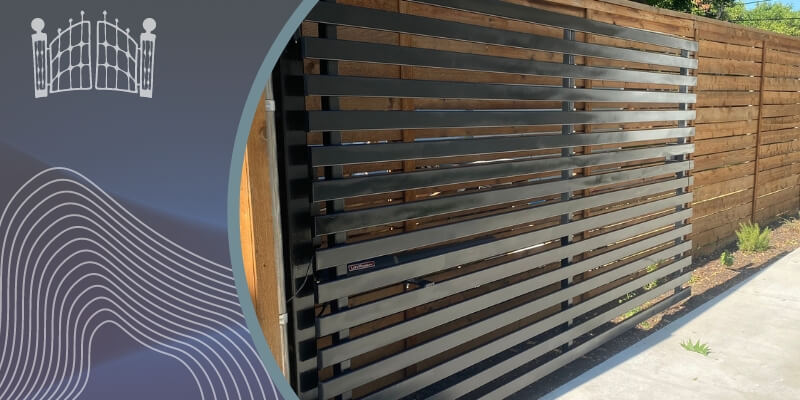 Our team of highly skilled and experienced professionals is always on hand to provide you with top quality repair services for your driveway gate. We have been in the business for over ten years and have established ourselves as a reliable and trustworthy provider of Driveway Gate Repair services and Electric Gate Repair.
Our technicians have extensive knowledge of all types of driveway gates and can quickly and accurately diagnose and repair any issue that may arise. We offer a wide range of gate repair near me services, from simple repairs such as replacing worn or damaged hardware to more complex repairs like replacing a motor or motorized components.
We Can Help to Choose the Right Gate!
Our experienced technicians can also help you choose the right type of driveway gate for your property. We will provide you with an honest assessment of your needs and discuss the best options available.
We understand how important Driveway Gate Repair is, and we strive to provide the highest quality of service. We also offer competitive rates and fast turnaround times, so you can get your driveway gate back in action as soon as possible.

Geri W.
Eli has consistently provided outstanding service. They are easy to get a hold of, responsive and courteous.

Chanel O.
I recently moved to Dallas and purchased a home in north Dallas. The gate needed to be repaired. I read very many reviews for so many companies and had 3 companies come give me an estimate which all were very over priced. I found this company and decided to have them come out for an estimate. I was sold right away. They were great. Knew what the issue was and weren't over priced which seemed to be the case with all the other companies I had called. The job was done within 2 hrs and I will use them again if ever needed.

Ben A.
This company is great. Very responsive and punctual. The gears for our electric gate were terribly jammed with a towel that was left on the chain. Ben did a great job explaining the work that would be necessary to resolve the situation at hand, and even performed additional maintenance on the entire system. I'll be using them for annual preventative maintenance moving forward and would recommend the same to anyone with their own residential electric gate.

Sylvia A.
After a horrible encounter with a previous gate company, we called Star Gate & Fence to come out and look at the crap job the previous company did. Our gate was considered kaput and we thought we were going to have to spend thousands from what the previous company had said, but it turns out it wasn't the circuit board at all. The battery needed to be replaced! Elijah was very thorough and straightforward at the same time and we really appreciated it. We might have to replace the gate arm in the future, which will be a pretty hefty expense, but it will be worth it knowing that Elijah's team would be taking care of it. Thank goodness we found them.

Rebecca O.
Star Gate & Fence was able to set a timely appointment and I didn't have to wait 3-4 days like the other 2 companies I called. Eli was very nice on the phone and in person. The gate started working as soon as Eli arrived and he said he was happy for me that it started working and didn't charge a trip fee for coming out. They are now the only gate company in my contacts for the next time the gate acts up. As they always do! 🙂

Stephen D.
Eli is outstanding. When our gate broke for the umpteen time, I finally broke down and had to call a professional. Naturally, I went to Yelp. His tech was out there the following day and replaced a broken board for the gate. A month later, I noticed that the gate didn't work again and was concerned. It had rained really hard the previous two days and I called Eli. He quickly responded and came out as soon as he could to check it himself. They warranty all their work. After checking the gate and a hard reset of the system (disconnecting batteries from terminals) the gate worked again. I was impressed with his demeanor and his professionalism. Definitely have my gate guy for life!
Driveway Gate Repair - FAQs
When it comes to Driveway Gate Repair, you can trust that Star Gate & Fence Company has your best interests in mind. We provide comprehensive repair services and can help you with any issue that may arise.
We use only the highest quality materials and parts to ensure that your driveway gate is functioning properly. Our technicians are always on hand to answer any questions you have, and we strive to make the repair process as stress-free as possible.
We provide reliable and trustworthy Driveway Gate Repair services and have an excellent reputation in the industry. If you need Driveway Gate Repair services, contact us today to get started.