Securing Your Property with Expert Gate Repair Allen, TX Services!
Welcome to Star Gate and Fence, your trusted source for professional gate repair Allen services Texas. We understand the importance of having a fully functional gate, not just for security purposes, but also for the aesthetic appeal of your property.
Whether you're in need of repair for a residential or commercial gate, our team of experts has the skills and experience to get the job done right. We use only the highest quality parts and materials to ensure that your gate operates smoothly and efficiently for years to come.
Contact us today to schedule a repair appointment and let us help you keep your property secure!
Gate Repair Services in Allen, TX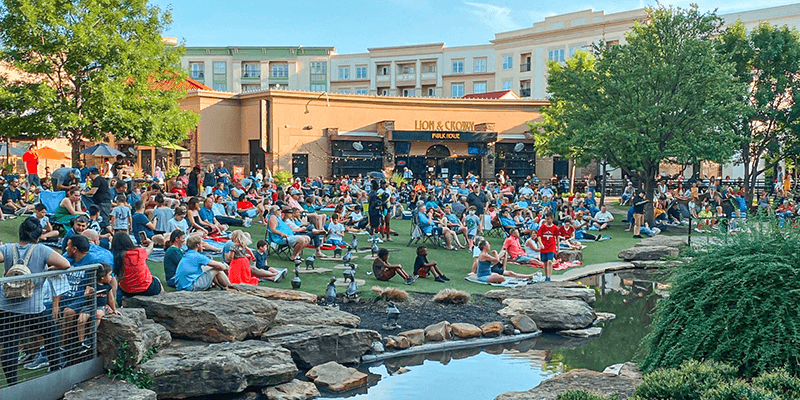 The gate repair Allen experts at Star Gate and Fence offer a range of services to meet the needs of both residential and commercial clients in Allen, Texas. Some of the services we offer include:
Automatic gate repair – Our technicians are experienced in repairing all types of automatic gates, including swing, slide, and overhead gates.
Manual gate repair – We can repair any type of manual gate, from wooden gates to metal gates, to ensure that they open and close smoothly.
Gate opener repair – If your gate opener is not functioning properly, we can diagnose and repair it to get it working again.
Hinge repair and replacement – If your hinges are worn out or damaged, we can replace them to ensure your gate operates properly.
Gate welding and fabrication – For more extensive repairs, we offer gate welding and fabrication services to reinforce and strengthen your gate.
Maintenance services – Regular maintenance can help prolong the life of your gate and keep it operating efficiently. Our experts can provide regular maintenance services to ensure your gate is always in top working condition.
These are some of the gate repair services offered by the experts at Star Gate and Fence.

Geri W.
Eli has consistently provided outstanding service. They are easy to get a hold of, responsive and courteous.

Chanel O.
I recently moved to Dallas and purchased a home in north Dallas. The gate needed to be repaired. I read very many reviews for so many companies and had 3 companies come give me an estimate which all were very over priced. I found this company and decided to have them come out for an estimate. I was sold right away. They were great. Knew what the issue was and weren't over priced which seemed to be the case with all the other companies I had called. The job was done within 2 hrs and I will use them again if ever needed.

Ben A.
This company is great. Very responsive and punctual. The gears for our electric gate were terribly jammed with a towel that was left on the chain. Ben did a great job explaining the work that would be necessary to resolve the situation at hand, and even performed additional maintenance on the entire system. I'll be using them for annual preventative maintenance moving forward and would recommend the same to anyone with their own residential electric gate.

Sylvia A.
After a horrible encounter with a previous gate company, we called Star Gate & Fence to come out and look at the crap job the previous company did. Our gate was considered kaput and we thought we were going to have to spend thousands from what the previous company had said, but it turns out it wasn't the circuit board at all. The battery needed to be replaced! Elijah was very thorough and straightforward at the same time and we really appreciated it. We might have to replace the gate arm in the future, which will be a pretty hefty expense, but it will be worth it knowing that Elijah's team would be taking care of it. Thank goodness we found them.

Rebecca O.
Star Gate & Fence was able to set a timely appointment and I didn't have to wait 3-4 days like the other 2 companies I called. Eli was very nice on the phone and in person. The gate started working as soon as Eli arrived and he said he was happy for me that it started working and didn't charge a trip fee for coming out. They are now the only gate company in my contacts for the next time the gate acts up. As they always do! 🙂

Stephen D.
Eli is outstanding. When our gate broke for the umpteen time, I finally broke down and had to call a professional. Naturally, I went to Yelp. His tech was out there the following day and replaced a broken board for the gate. A month later, I noticed that the gate didn't work again and was concerned. It had rained really hard the previous two days and I called Eli. He quickly responded and came out as soon as he could to check it himself. They warranty all their work. After checking the gate and a hard reset of the system (disconnecting batteries from terminals) the gate worked again. I was impressed with his demeanor and his professionalism. Definitely have my gate guy for life!
Gate Repair Near Me: Allen, TX
Nestled in the northern suburbs of Dallas, Allen, Texas is a city that truly has it all. From its top-rated schools, thriving job market, and vibrant community, Allen offers a high quality of life that is hard to beat.
At Star Gate and Fence, we can handle all types of gate repairs, from simple fixes to more complex issues. Using only the highest quality parts and materials, we ensure that your gate operates smoothly and efficiently for years to come.
Zipcode: 75013